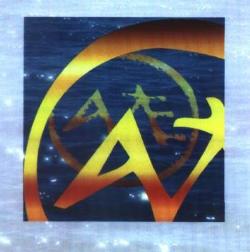 Greetings from Aileen and Elkin Thomas, singers and songmakers.
Who are Aileen and Elkin Thomas?
The artistry of Aileen and Elkin Thomas transcends traditional labels. This warm and charismatic couple create, perform, and record lyrical acoustic music that enlightens and nourishes.
Here's what people are saying about Aileen and Elkin:
"Golden throats, poignant lyrics, and lilting banjo and guitar instrumentation make Aileen and Elkin one of the most in-demand folk acts in the nation.." Marty Racine, Houston Chronicle
"If your taste is for sweet, acoustic country-folk, here's a large slice of ecstasy for you." Tony May, Folk Roots, London, England
"Without warning or fancy press releases, this couple from Texas quietly walked into the cozy room and proceeded to fill it with brightness and joy. A tonic for the soul..." Twin Cities Reader
"Ever wish you could sit down on a back porch in Texas watching a spectacular sunset and just let the world flow by you? It's hard to get such an opportunity, but the music of this Texas duo is about as close as you can come. Their music is an experience not to be missed." Folkstuff
"First-time listeners are struck by the soaring harmony of two perfectly blended and contrasting voices that seem to fill up all outdoors. The result is a sound as big as the sky around north central Texas's Denton County, where Aileen and Elkin have lived for the past twenty years. They make their dramatic first impression with basic elements polished to an elegant perfection. Voices and instruments blend magically, seeming to add up to more than the sum of their parts. Elkin's 6- or 12-string Gallagher guitars and long-neck Ode banjo play deftly off Aileen's electric bass, while their two voices seem to urge each other skyward in shimmering contrast and magical harmony." Ben Elder, KPFK, Los Angeles
---
To say that Aileen and Elkin Thomas are seasoned professionals is something of an understatement. They have each spent most of their lives studying and performing music. In the twenty-five years since they started making music together, they have been on a constantly unfolding odyssey to find their own highly personalized music. Along the way, they've picked up an audience full of friends, who compare an Aileen and Elkin Thomas concert to a family reunion -- if their family could sing like angels. We hope you will enjoy browsing their website, and will take a minute to email them and let them know you visited.
(c)1997 by Aileen and Elkin Thomas
This site designed by a member of

Copyright 2006, All Rights Reserved