About Aileen and Elkin Thomas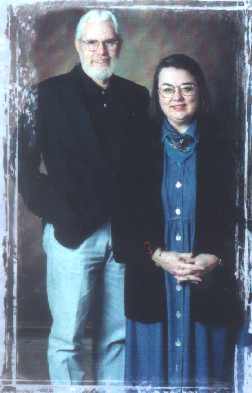 Aileen and Elkin Thomas met in Nashville where Elkin was a songwriter and studio musician and Aileen was a singer. Elkin came to Nashville with the Avant-Garde, a folk-rock duo that recorded with Columbia Records and is best remembered for the hit song, "Naturally Stoned," which gained them national recognition. Elkin's song, "Jolie Girl," was a Top Ten hit for the late Marty Robbins. He and Aileen met when they both became part of the band that toured Europe, Canada, and America with Canadian songwriter Leonard Cohen. With Cohen, in the spring and summer of 1970,. they played to sold-out houses at the Royal Albert Hall in London, the Olympia Theatre in Paris, and the Place des Arts in Montreal, among others, winding up in August at the historic Isle of Wight Festival.
Together and singly, Aileen and Elkin have played or sung on albums with such artists as Bob Dylan, Leonard Cohen, Pete Seeger, Earl Scruggs, Waylon Jennings, and Ramblin' Jack Elliott. Elkin remembers with particular fondness his appearances with Earl Scruggs on the Grand Ole Opry.
Aileen and Elkin took a leave of absence from performing shortly after they met, and spent the next four years living aboard and restoring a 1939 41-foot Chris Craft motor yacht. They now live on a 713-acre farm on the north Texas prairie, and spend much of their time traveling across North America in their coach, "The Prairie Eagle." Their original acoustic music is a direct reflection of their lifestyle, and a very personal expression of their philosophy. Elkin plays 6- and 12-string guitars and banjo, Aileen plays bass, and, as Elkin says, "Our main instruments are our voices."
They have just released their sixth album on Shantih Records. They are favorites on the folk circuit, their concert appearances are delighting audiences everywhere, and their music continues to have tremendous appeal and popularity on America's college campuses. Their "soaring sound" -- the power and beauty of their vocal harmonies, and the thought-provoking lyrics and sparkling melodies of their unique, contemporary songs make an Aileen and Elkin Thomas concert the highlight of any season.